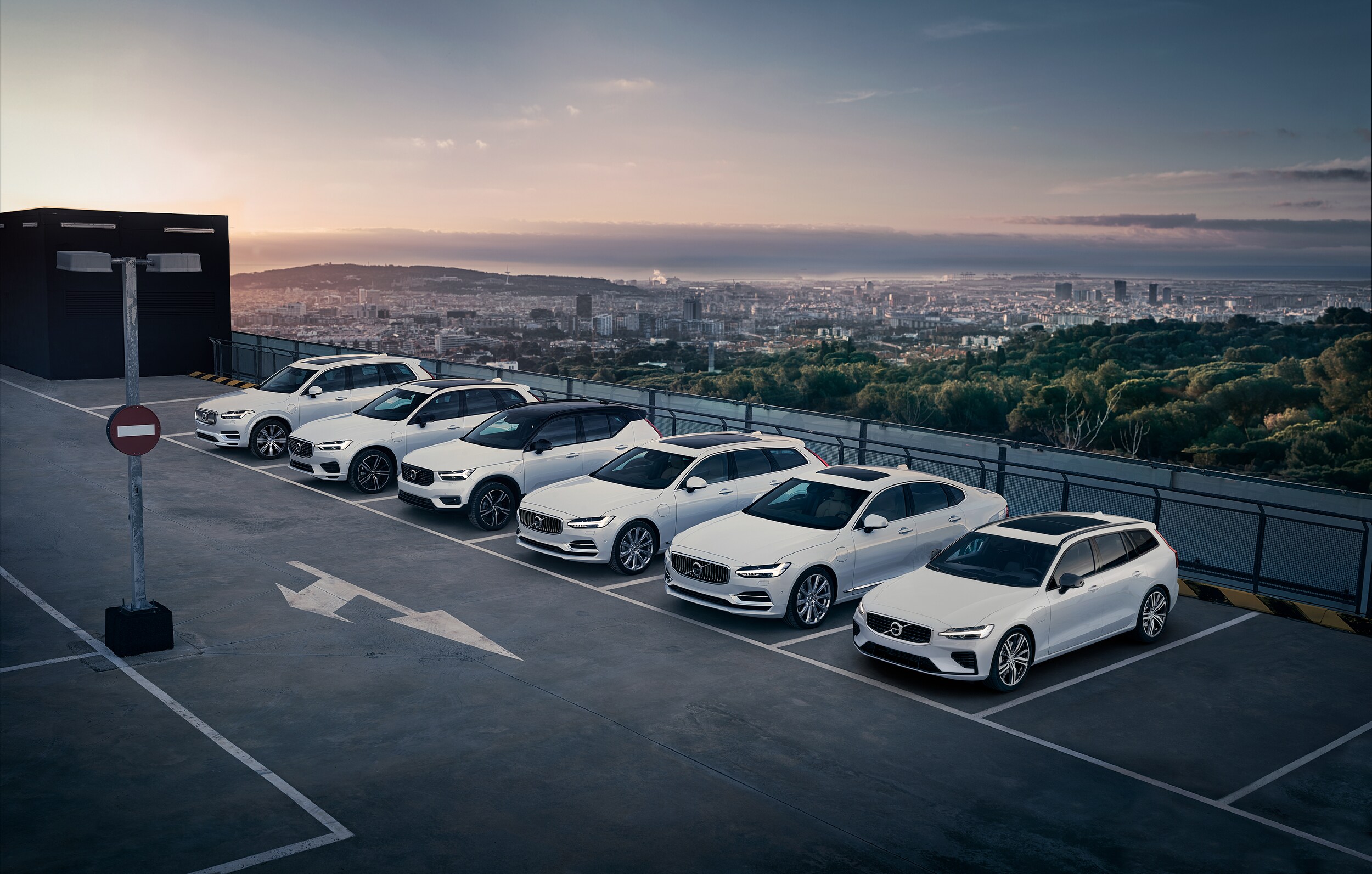 ?
Mag - Volvo is proud to offer one of the largest new Volvo inventories in the Columbus area and we are just a quick 21-minute drive away! You'll find everything you've been dreaming of in one of our luxurious SUVs or sedans. No matter if you are looking for a new Volvo with power, a hybrid powertrain, or a stunning interior, you'll find it here at Mag - Volvo. Volvo doesn't disappoint with its new technology, leather seating options, and finishing touches. To learn more about our new inventory near Columbus, OH continue reading.
Available New Volvo Models
SUVs
Volvo produces some of the most elegant SUVs today, and you'll love the Scandinavian design featured from the inside out. There are three Volvo SUVs to choose from beginning with the sport XC40 with an available two-tone roof and peppy engine.
Next, we have the family-friendly XC60 packed with safety features. And, for Columbus shoppers who need three rows of seating, you can choose the XC90.
Sedans
There are two sedans in the new Volvo lineup, including the S60 and S90. There are modern features in the interiors and new hybrid powertrains for those looking for a sustainable driving experience and more savings on the gas.
Wagons
For those that love the feel of driving a sedan but want the convenience of an SUV, the V60 and V90 are powerful wagons, which can be fully customized with Volvo accessories. Both these wagons offer a cross-country addition that is excellent for dicey weather conditions and long road trips.
Our new Volvo models are awaiting your test drive, and we couldn't be more thrilled to show you all they have to offer. When you own a Volvo, you will be taken care of from the beginning to the end. Volvo offers several exclusive perks along with a staff that puts you first every time.