Certified Pre-Owned Volvo Inventory Available at MAG Volvo Cars Dublin
When you search for your next vehicle in the Columbus area, you may be torn between the assurance that comes with buying used and the affordability of buying used. Luckily, there's a third option that combines the best of both worlds, which is buying a Certified Pre-Owned Volvo. Our Certified Pre-Owned Volvo inventory comes with exciting complimentary benefits along with affordable pricing.
At MAG Volvo Cars Dublin, we serve New Albany and beyond by carrying a diverse selection of Certified Pre-Owned Volvo models. These certified by Volvo cars have been through extensive care and inspection to deliver vehicles that we are proud to offer. With additional benefits and complimentary services, buying a Certified Pre-Owned Volvo could be perfect for your lifestyle and budget.
Explore all the benefits of buying a Certified Pre-Owned Volvo and why so many choose our Volvo dealership near Upper Arlington.
Comprehensive Certification
Each Volvo model must be no older than five years old, and it must have 80,000 or fewer miles on the odometer. These thresholds ensure that the Certified Pre-Owned Volvo will be reliable and last for a long time to come. Then, eligible Volvo models must pass a rigorous 170-plus-point inspection, as well as a road test. Factory-certified technicians perform both the inspection and road test.
After checking everything from headlights to engine performance, if the Volvo does not meet Volvo's high standards, it will be repaired, using genuine Volvo parts by Volvo-certified technicians, until it can pass. If that wasn't enough, each Certified Pre-Owned Volvo also comes with a free CARFAX® Vehicle History Report, which provides crucial information about the model's past.
Some of the information that these reports provide include:
Last Reported Odometer Readings
Damage and Collisions
Types of Past Owners
Number of Past Owners
Estimated Miles Driven Per Year
Each CARFAX® vehicle history report also comes with Buyback Guarantee for even more assurance.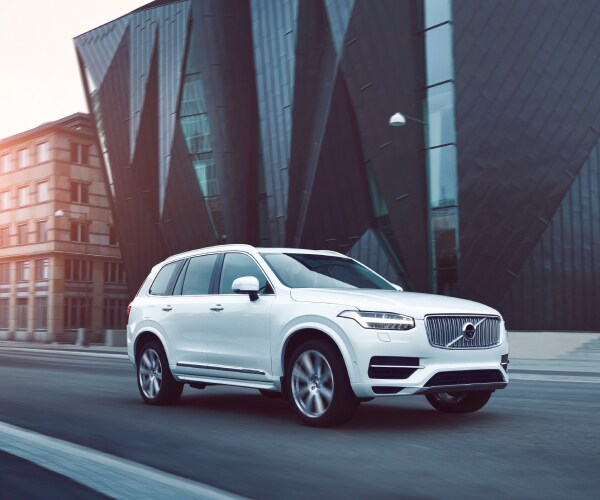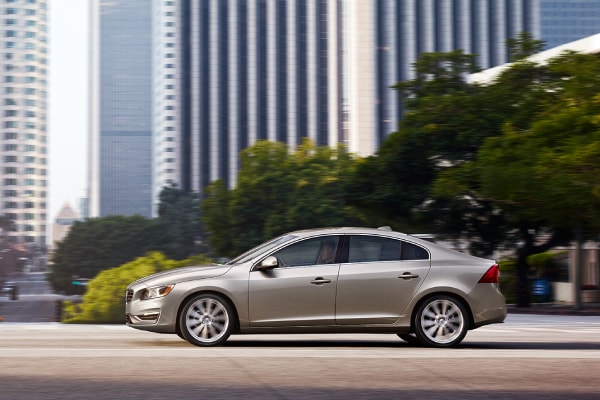 Protection and Assurance
You will have the peace of mind that you need since each Certified Pre-Owned Volvo comes with a five-year, unlimited-mile warranty. With thousands of components and parts covered, you won't have to worry about paying out large sums of money if something goes wrong. This warranty covers everything that is not explicitly excluded and comes with a zero-dollar deductible.
There is even the option of upgrading to a ten-year warranty so that you will have access to the security and complimentary services of this comprehensive warranty for even longer. If you want to let go of your Certified Pre-Owned Volvo before the warranty has expired, you will have added value to the vehicle since the warranty is fully transferable.
Complimentary Services for Certified Pre-Owned Volvo Models
We understand that many in the Hilliard area view buying used as a calculated risk. However, when you choose a Certified Pre-Owned Volvo, you will discover a level of transparency and assurance that is completely different from buying from a private seller. Each Certified Pre-Owned Volvo comes with additional complimentary service and support that last for the duration of your warranty.
Volvo Roadside Assistance is included for extra confidence whenever you step behind the wheel of a Certified Pre-Owned Volvo. Some of the complimentary services include:
24-hour roadside assistance
Towing to your nearest Volvo dealer (or dealer of choice within a 25-mile radius)
Lockout assistance
Trip interruption expense benefits (if you break down 150 miles or more from your home)
Jump-starting, winching (to remove your Volvo from mud, sand, snow or ditch), changing a flat (if a working spare tire is available) or emergency gasoline delivery (up to two gallons)

Schedule a Test Drive Near Gahanna
If you're looking for expert Volvo service, you can count on our Volvo service center. Schedule a service appointment today to keep your Volvo in peak condition!