When Your Volvo Needs New Tires or Tire Service, Head to MAG Volvo Cars Dublin, OH
The tires are some of the most important parts of your Volvo. It makes sense; after all, they are the only part of your vehicle that comes into contact with the road. Whether your Volvo needs tire service or new tires, we will be glad to help at MAG Volvo Cars Dublin, your local Volvo service center. Learn more here!
---
New Tire Sales and Installation at MAG Volvo Cars Dublin
There are times when your Volvo will need a new set of tires, and the tire store at MAG Volvo Cars Dublin is just the place to find them. We offer all-season tires, summer tires, and winter tires from renowned tire manufacturers. Unlike many other tire stores, we only carry high-quality tires approved for use by Volvo, so you never have to worry about the quality of your new tires. When you pick a new set of tires, our technicians will mount and balance them for you!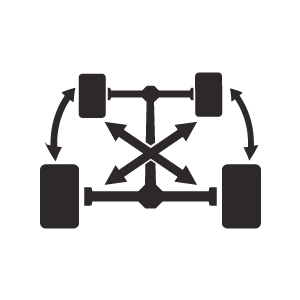 Tire Rotation
Did you know that the tires on your vehicle don't all wear down at an even rate? The front tires tend to lose their tread depth sooner; this is because the front tires deal with the weight of the engine, and they are placed on the steering axle. When we perform a tire rotation, we can extend your tires' overall lifespan by allowing them to wear down more evenly. We will remove all four wheels, switching the positions of the front and rear wheels.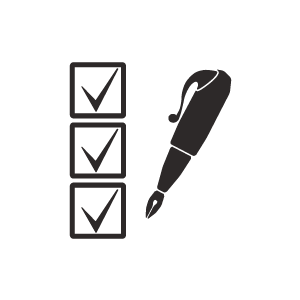 Tire Inspection
Regular tire inspection is a great way to assess your tires' health, and we perform a tire inspection with every service. Our technicians will check the tire for physical damage and will measure the tread depth to make sure it is still within the legal limits. Then, they will check the tire pressure on all four tires, making adjustments as needed.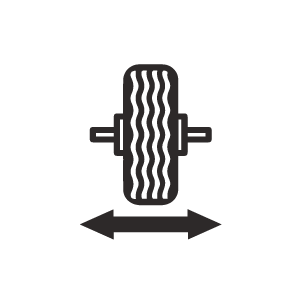 Tire Balancing
Unbalanced tires can cause reduced drive quality and decrease your ride's safety; they can also cause your tires to develop an uneven "scalloped" type of wear, so you will have to replace them sooner than would otherwise be necessary. Our technicians will measure the tires' balance, adjusting it if necessary with precision weights.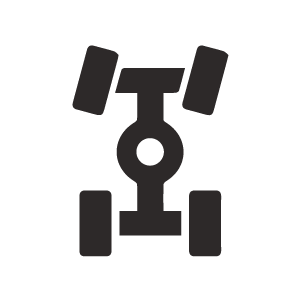 Wheel Alignment
Misaligned wheels can cause lots of trouble. In addition to being unsafe, they can cause one edge of your tires to wear out sooner. As with unbalanced tires, this means you will have to replace them sooner. When you bring your Volvo to MAG Volvo Cars Dublin for a two-wheel or four-wheel alignment service, our technicians will inspect the camber, toe, and caster angles of your tires. If they see that the wheels are misaligned, they will use precision tools to bring them back into alignment.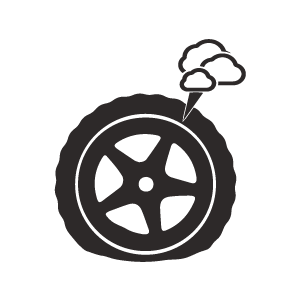 Tire Patching
Some types of tire damage will require tire replacement. A gash in your tire cannot be repaired; the same is true of sidewall and shoulder damage. However, many times a flat tire is due to a puncture in the tread. We can generally repair this kind of tire damage, so come to MAG Volvo Cars Dublin for tire repair!
Frequently Asked Service Questions
How Often Should I Have My Tires Rotated?

It's a good idea to have your tires rotated at least once a year. At MAG Volvo Cars Dublin, we recommend having it done even more often than that. We recommend getting a tire rotation twice a year, or every 5,000 miles. This way, your tires will last even longer!

Should I Choose All-Season Tires or Summer and Winter Tires?

Choosing between all-season tires and summer and winter tires is not always easy. Ideally, we recommend going with summer and winter tires whenever possible. Summer tires have been specifically designed with softer rubber and wider tread, making them perfect for warmer conditions both dry and wet. Winter tires are made from rubber that's designed to stay flexible even in low temperatures, and the tread is designed for snow and ice. All-weather tires strike a decent enough compromise, but they can't deliver the same level of suitability as seasonal tires.

How Important Is Tire Pressure?

Your tires must be at the right pressure, which is why you should check your tire pressure even in between services. If your tires don't have enough air, more of the tire will come into contact with the road. The added friction can heat the tire excessively, leading to a blowout. If you fill your tires with too much air, you may not have the same level of traction and control.
Schedule Tire Service at MAG Volvo Cars Dublin
We make it easy to schedule tire service at MAG Volvo Cars Dublin, your local source for all your tire needs. Use our online service scheduler to make your appointment, and then come by our service department and we will take care of your tires. Be sure to take a look through our service coupons before you come by; they can help you find great ways to save!
Shop Tires
---
Complimentary Dealership Amenities
Complimentary Wi-Fi
Courtesy Loaners
Courtesy Transportation Shuttle
Parts & Gear Boutique
Complimentary Beverage & Coffee Bar
Complimentary Snacks
Vending Machines
Saturday Service Hours
Home / Office Pick-up & Delivery
Flat Screen TVs
 Get Directions
MAG Volvo Cars Dublin

6335 Perimeter Loop Rd
Dublin, OH 43017