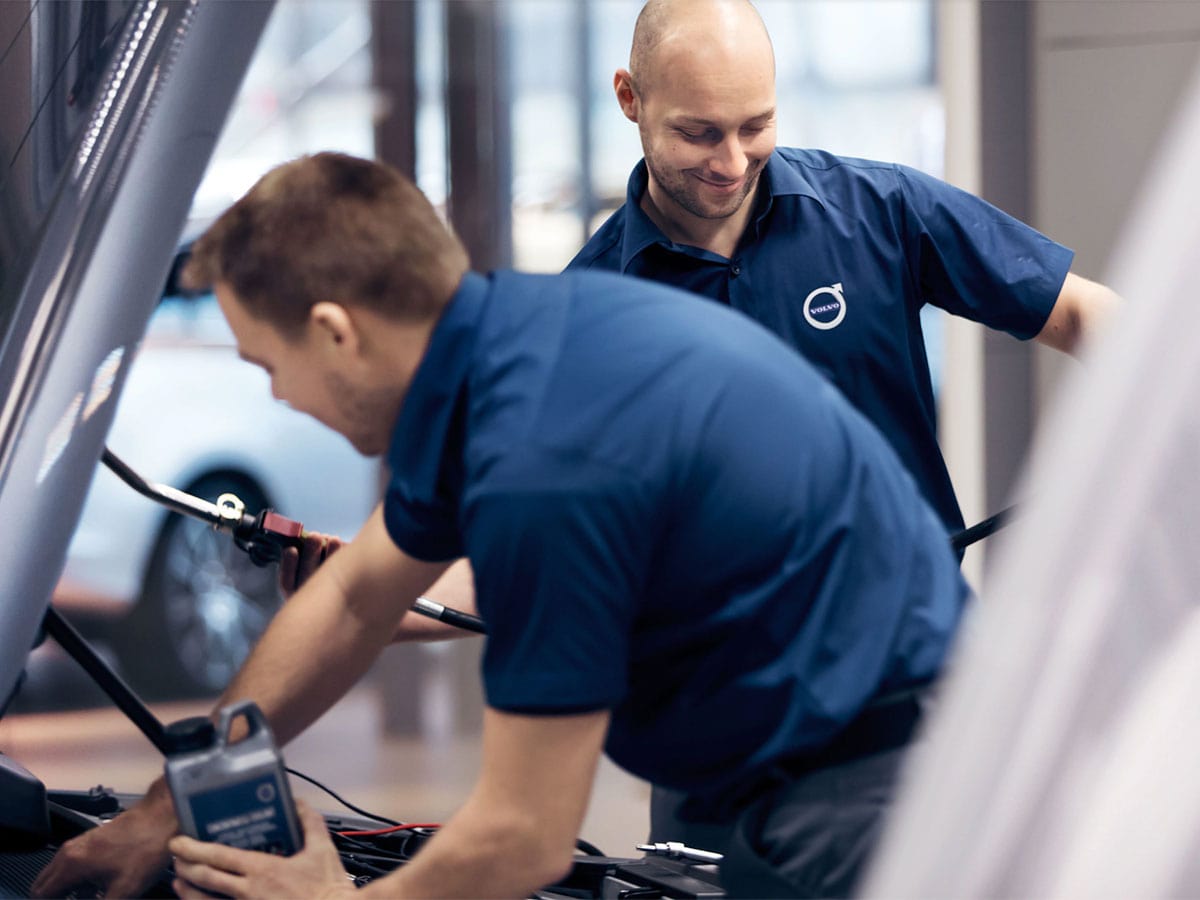 Volvo Coolant Fluid Exchange in Dublin: Serving - Columbus, Westerville, Hillard, Worthington
We provide our customers with a one-stop Volvo service shop at MAG Volvo Cars Dublin ready to perform routine coolant fluid inspections and exchange service if the coolant is found leaking or contaminated. Keeping the engine running cool with excellent coolant fluid is one of the best ways to promote reliable engine performance, fuel efficiency, extended engine life, and reduced operating costs. We also offer regular service specials for coolant fluid exchange guaranteed to remove the old coolant from the radiator, engine block, and reservoir, and then install genuine Volvo OEM coolant fluid according to factory specifications.     
Schedule Service
Service Specials
When does my Volvo need Coolant Fluid Exchange Service?
We always recommend consulting the owner's manual to know how often the coolant requires an exchange service. If your Volvo is equipped with a coolant monitoring system, we recommend routine inspections including the coolant fluid and scheduling exchange service promptly in response to leaking or contaminated fluid. By following Volvo's recommendation for your car's coolant fluid inspections while also monitoring for the warning signs of defective coolant, you can adopt the best maintenance strategy to keep the coolant fluid at its best. 
Warning Signs of Defective Coolant
If your Volvo experiences any of these warning signs, we recommend scheduling service proactively regardless of the mileage and when the next coolant fluid exchange is due:
Coolant dashboard warning light comes on
Engine's average operating temperature increases
Heater or A/C not operating properly
Coolant leaking
Decreased fuel efficiency
Coolant Fluid Exchange Service
At MAG Volvo Cars Dublin, our service begins with a certified technician that knows your Volvo car and its coolant fluid exchange service inside and out. We will remove the old coolant from the reservoir, inspect the engine cooling system for leaks with an emphasis on the condition and performance of the water pump. We will also verify that the system is leak-free and will support the performance of the fresh coolant/antifreeze. Rest assured that we will only install genuine OEM coolant fluid according to factory specifications. 
Schedule Service