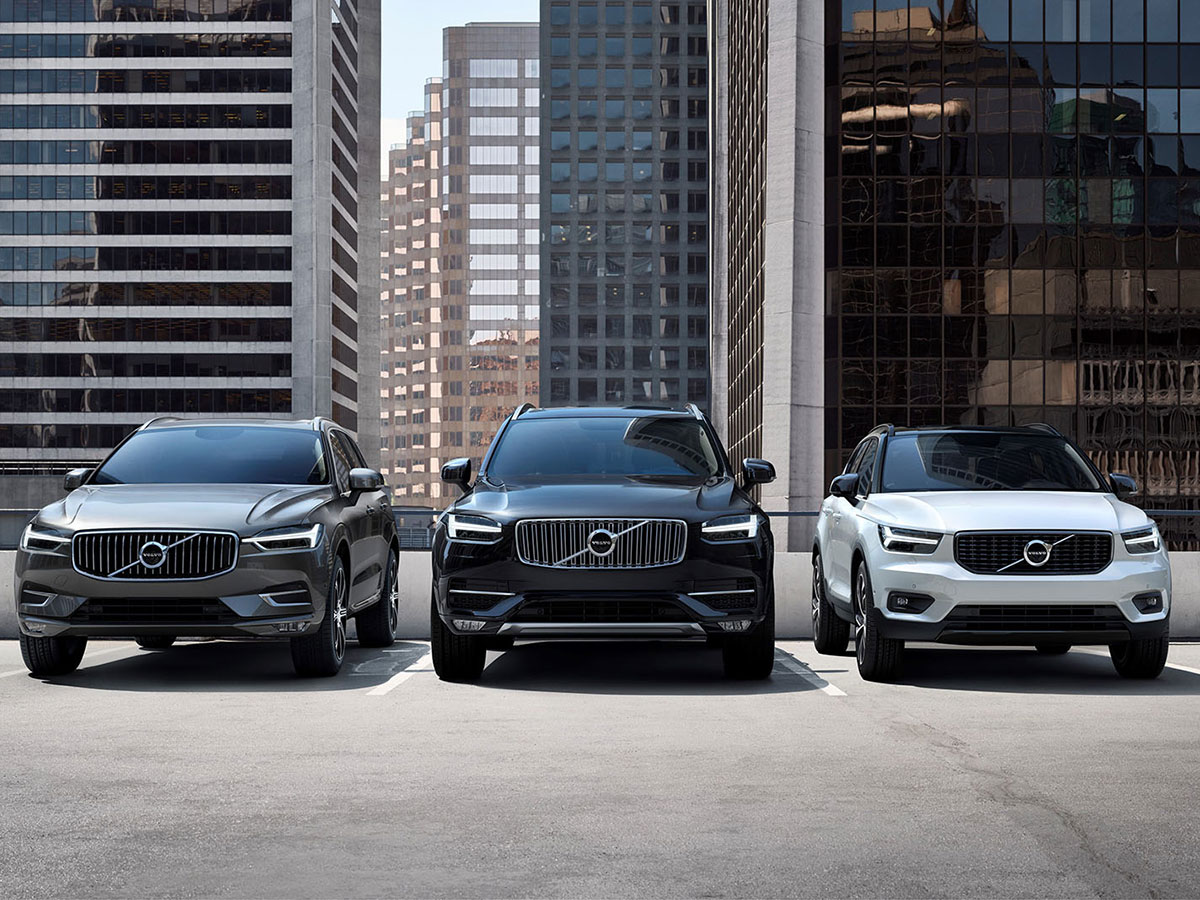 Multi-Point Vehicle Inspection at MAG Volvo Dublin
Multi-Point Vehicle Inspections are all about lining up a certified technician to perform a meticulous evaluation of your vehicle. As a Volvo authorized service department, we are uniquely qualified at MAG Volvo Cars Dublin to provide an accurate inspection for all Volvo models near the north side of Columbus including Westerville, Hillard, and Worthington.
Save to Phone
Schedule Service
Interpreting Inspection Results
You will be handed the inspection checklist. This is a report card where each component is given a risk assessment for its condition. The results can be interpreted using this guideline:
Green

Components with little to no risk. They are in good condition and we do not recommend any corrective maintenance.

Yellow

Components with some wear and tear. They carry low to moderate risk and may need maintenance or repair in the future. This is a case by case situation that is ultimately up to the customer, however, we generally recommend taking a prompt approach to maintenance and get the risk contained soon with swift corrective service.

Red

Components that have significant wear and are at significant risk for performance decline. These components will need corrective service immediately, given the condition and risk. We strongly encourage our customers to correct these problems as they are a significant risk of impacting performance, reliability, fuel efficiency, and safety.
How Often Should My Volvo Get an Inspection?
We offer complimentary multi-point inspections with other services. We are invested in and believe in the value of frequent inspections by a certified technician that knows your vehicle inside and out. If you get your routine maintenance and repairs at MAG Volvo Dublin, we will perform the inspections needed to conclude other services.
What is Included in a Multi-Point Inspection?
A multi-point inspection will assess all primary systems and components organized by the vehicle area. This is a comprehensive and thorough evaluation that intends to deliver accuracy regarding expected performance, reliability, and reducing uncertainties about the vehicle condition. We will have a certified technician inspect the interior, exterior, under the hood, and check dashboard warning lights.
What Happens During the Inspection?
A certified technician uses the Volvo certified multi-point vehicle inspection checklist to meticulously inspect all major areas of the car, including the engine, powertrain, interior, exterior, and safety components. Covering each point and applying an accurate risk assessment takes some time. Still, we get it done as quickly and conveniently as possible because we know your specific model professionally, and our certified technicians have done this countless times before.
Schedule Service