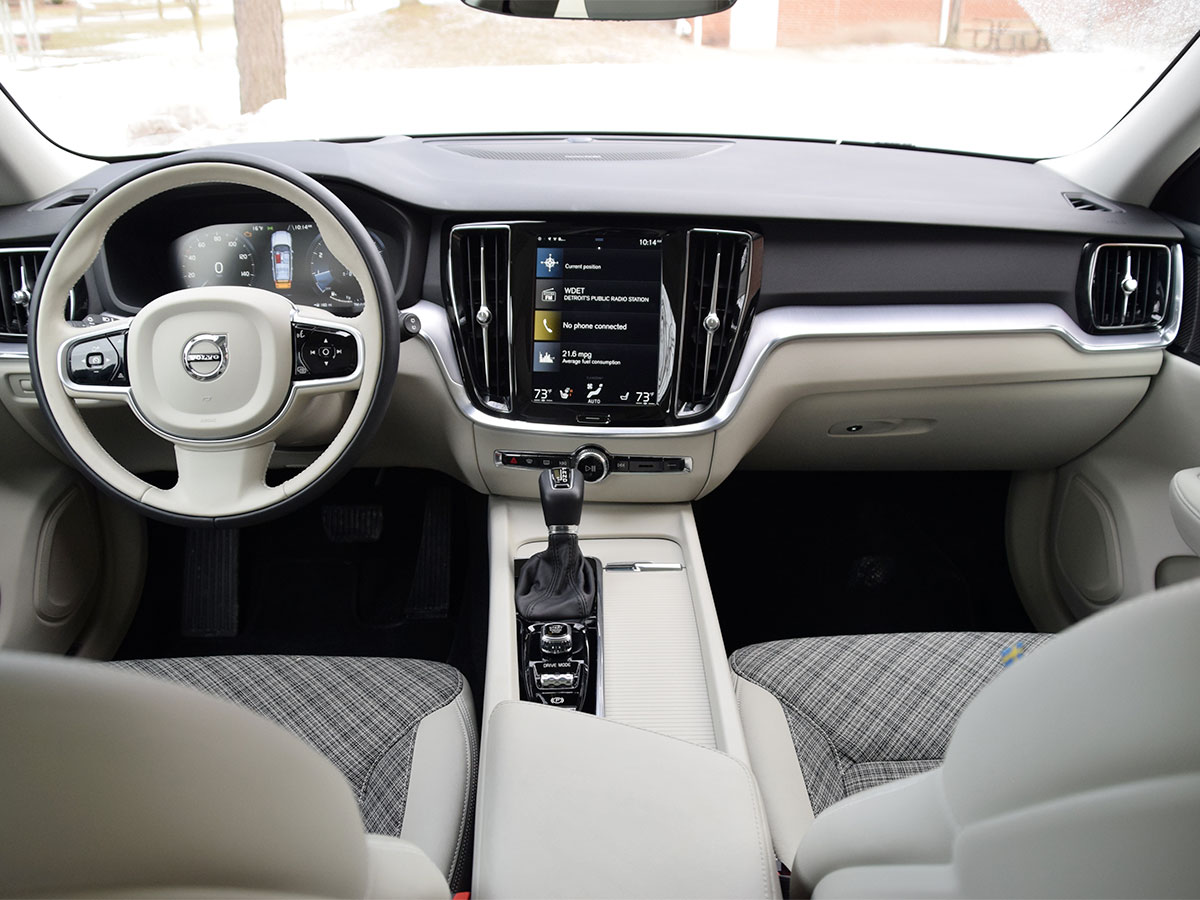 Cabin Air Filter Service Ensures Maximum Comfort in Dublin, OH
You cannot have a fun time driving around Dublin, OH, with a lousy air flooding your car's passenger cabin. If you have a dirty cabin air filter and vents, then your car is not sending good air to the passenger cabin. Most carmakers suggest changing the stock cabin air filter about every 12,000 miles, but many car owners overlook that service. It is easy to forget - until you get poor air conditioning circulation on a hot summer day. Our ASE-certified technicians at MAG Volvo Cars Dublin can do a full cabin air filter service on your car with affordable OEM and aftermarket filters in our parts department.
Schedule Service
Service Specials
What This Service Does
We remove the old cabin air filter and inspect it for wear and tear. If it is dirty, damaged, and needs replacement, we do that in just a few minutes. Our parts department has a great supply of affordable options. Once the new cabin air filter is in place, we also clean and sanitize the vents and air passageways that flow air through the cabin air filter. The filter often lasts longer than an engine air filter but almost always needs replacement at least every two years to make sure you get the best airflow to heating, air conditioning, and ventilation system inside your vehicle. We help to make that happen with effective service at affordable prices.
Why Cabin Air Filter Service Is Important
Clean airflow ensures your internal HVAC systems are working their best while maintaining ideal comfort levels during your travels. When they become clogged with dirt and debris, you wind up breathing more dust, pollen, and other contaminants that could aggravate respiratory problems in passengers. A bad filter also can lead to the development of mildew, mold, or other contaminants that can cause bad odors to stink of the cabin. A cabin air filter service is quick, affordable, and very effective at preventing outside dirt and contaminants from wrecking your daily drive with foul air. It also helps to prevent aggravating any respiratory issues you or a passenger might have.
Schedule Cabin Air Filter Service Now
You can get a fast and affordable cabin air filter service done at MAG Volvo Cars Dublin by using our online scheduler or just stopping in for service. We have a very comfortable customer lounge with free Wi-Fi, cable TV, workstations, and snacks to keep you comfortable while we service your vehicle. Our free shuttle service also can take you to Columbus, Westerville, Hillard, Worthington, and other communities. We are open six days a week and have early drop-off and late pickup options to help fit your busy work schedule.
Schedule Service